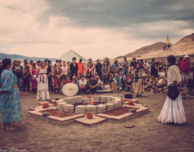 "You never change things by fighting the existing reality. To change something, build a new model that makes the existing model obsolete." ― R. Buckminster Fuller ― Spring is here, and with it comes [...]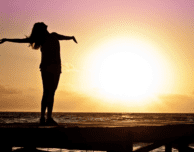 By:
Jacob Devaney
- 10 April 2016 -
Comments Off

on Happiness is Letting Go of Outcomes
All of us have had to reconcile when things didn't go our way, and sometimes that is more important than getting what we originally wanted. Somewhere in our past as children we learned that [...]
By: Rachel Elizabeth - 07 April 2016 -
Comments Off

on Gardening the Spirit: A tale of plants, people & saving the world.
Today I met a man who made me miss the island of Kauai even more than the growing well of ache I began to feel as soon as I lost sight of her. Being [...]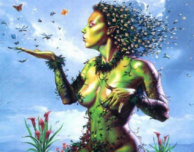 By:
Jacob Devaney
- 02 March 2016 -
Comments Off

on Mother Earth as Divine Lover
We usually think of her as mother, indeed she has granted us life and is well-deserving of the term. As we celebrate International Women's Day on March 8, let's explore other metaphors for our relationship [...]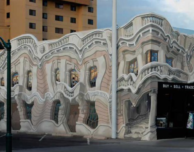 By:
Jacob Devaney
- 31 January 2016 -
Comments Off

on Street Art that Changes the way we see the World
From cave drawings to urban graffiti, images and words shape the way we perceive the world. It is adequately established that our environment effects us in fundamental ways, and that visual art literally changes [...]
By:
Jacob Devaney
- 13 January 2016 -
Comments Off

on Why Imagination Matters
Allowing time each day for your awareness to drift into dreams and imagination is essential. Many of the realities we take for granted, like flying in airplanes, messaging friends on the internet, or talking [...]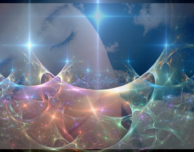 By:
Jacob Devaney
- 03 January 2016 -
Comments Off

on Integral Dreaming, Collective Awakening
A turtle born on the beach knows to walk to the sea, birds know their migration routes, and whales have new songs to sing each year. These and other phenomena point to the idea [...]
By:
Jacob Devaney
- 11 December 2015 -
Comments Off

on This Sublime Dance, a Journey Between the Covers
Good coffee table books are like presents that you unwrap layer by layer each time you open them. In our age of social media, we often forget the joy of flipping through glossy pages [...]
By:
Jacob Devaney
- 22 November 2015 -
Comments Off

on Peer to Peer Diplomacy, Open-Sourcing Peace
Across the globe it is becoming clear that nations are failing at creating peaceful solutions to international challenges. More bombing does not create more peace or more understanding, but communication does. We are at a [...]
By:
Jacob Devaney
- 13 November 2015 -
Comments Off

on Faith Spotted Eagle, Native Elder Reflects on Keystone XL
There has been much celebration in the wake of Obamas decision to reject the Keystone XL Pipeline, but there are a few things that should not be overlooked going forward. The roots to this [...]