Research in multiple fields of study show that curiosity, creativity, taking initiative, multi-disciplinary thinking, and empathy are skills that will redefine traditional beliefs about intelligence.  The ability to accommodate new information requires a certain level of mental flexibility and ultimately character. It is through our ability to feel that our higher intelligence flourishes. Everything technology offers is a reflection of the technology that we, as humans are. Learning to laugh at ourselves a little while delving into our emotions… to make room for possibilities beyond our our currently held beliefs is essential for this journey! Here's some research that will inspire you to embrace emotional intelligence for your own well-being, and success!
According to Multiple Intelligences Theory, what we know might not be as important as understanding the ways that we learn. What kind of learner are you?
Musical-Rhythmic and Harmonic

Visual-Spatial

Verbal-Linguistic

Logical-Mathematical

Bodily-Kinesthetic


Interpersonal

Intrapersonal

Naturalistic
Emotional Intelligence Theory reminds us that possessing lots of knowledge may not lead to success if an individual does not have good interpersonal and social skills. Knowing how to lighten up and not take ourselves too seriously is a prerequisite to befriending our intuitive creativity.
"Emotional intelligence (EI) is the ability to recognize one's own and other people's emotions, to discriminate between different feelings and label them appropriately, and to use emotional information to guide thinking and behavior." -Andrew Coleman A Dictionary of Psychology
A Lust for Learning
Emotions motivate or suppress our behaviors. The emotion of depression may make us stay in bed all day and not give a crap about anything, whereas curiosity may cause us to read ten books. By cultivating the needed emotional state for learning through exercise, good diet, meditation, or yoga you will increase your creative muscle. The ability to perceive, use, and manage emotions isn't at the top of the academic list of priorities but these skills are crucial to working in groups towards problem-solving, collaboration, and other forms of success.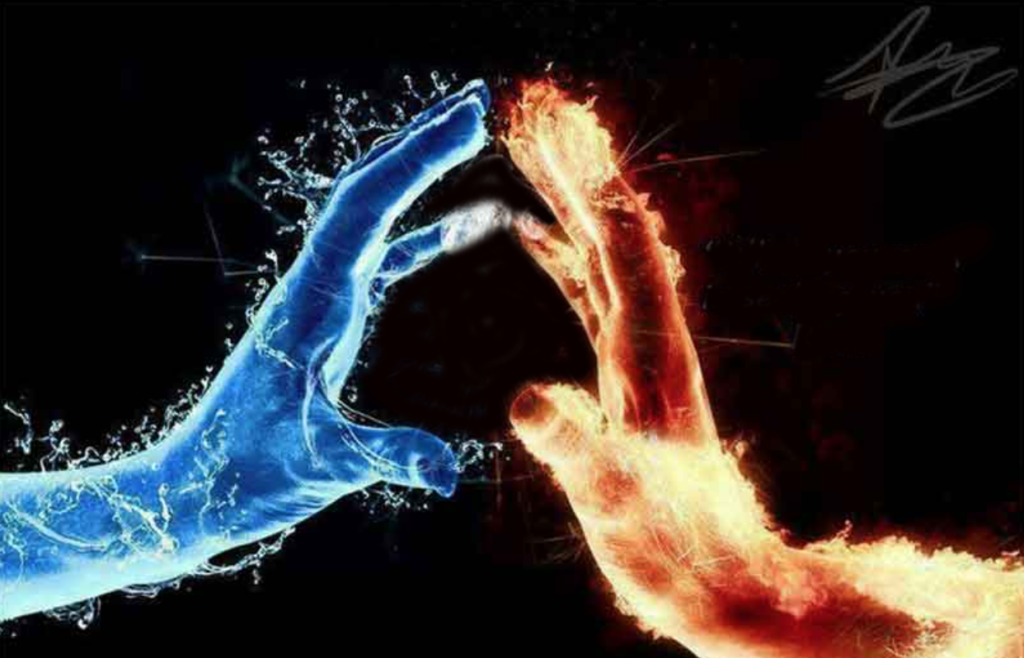 We are not Meant to Work Like Machines…
We are Meant to Live like Humans.
Our most sophisticated technology does not possess the complexities of organic systems. Computers and machines can do many things for us, but they will never be able to feel for us. The realm of emotion is central and unique to our human experience yet it is only now starting to be recognized as a valuable form of intelligence.
Mechanized inventions can do manual work for us which gives us an unprecedented opportunity to do other kinds of internal "work" and discovery. Our ancestors had very little time to explore what being human meant beyond survival. This is the invisible hand that not only shapes our thoughts and our culture, it is what gives us character.
Let's Build Character!
Tiffany Shlain and Let it Ripple have a series of films that articulate this ongoing inquiry for Character Day which is an international campaign to tackle the human component of intelligence. Let It Ripple uses interactive films, discussion materials, as well as live and virtual events to engage people in conversations around complicated subjects like this. Crowd-sourcing ideas to make films (cloud-filmmaking) on topics that we can all relate to is a beautiful expression of inclusivity and collaboration. Certainly there are more creative uses of social media than arguing about politics 🙂
(above) The Adaptable Mind by the Moxie Institute
Emotional Self-Awareness
Having an honest relationship, even a friendship with your full emotional spectrum is very important. Though we have social norms that require us to not show certain forms of anger, sorrow, jealousy and other shadow-emotions, it is still very important for us to express these in constructive ways. The ability to tune in to what another person is feeling and reflect that back to them with compassion is a very powerful and deep way to create connection. This can help you at work, and at home with your family.
Our emotional realms are complex and beautiful if we are willing to explore them in a safe space. We have the ability to create that safe space for ourselves and others by listening from the heart, not judging, and allowing stories to be told. This expression can also come in the form of art, music, poetry, it is a way to bring unconscious wounds out into the open. The end result is empowerment, healing, clarity, as well as increased creativity, compassion, and productivity.
Don't Get Left Behind by Artificial Intelligence!
What we know is always in flux, but we must constantly re-informed and evolve our perspectives if we wanna stay ahead of AI (Artificial Intelligence). Personal resilience along with humor, compassion and humility will prove to be invaluable moving forward. Dig deep into your own character, embrace the emotional rainbow that is unique to your human condition and loosen up a little! Having an adaptable brain may be more important than having one that is full of knowledge…
*If you are enjoying Culture Collective and would like to become a patron, please visit here!*
Share
About Author
(0) Readers Comments